PPC Management Services
Attract more leads and revenue with high-level pay-per-click campaigns
If you are looking for a fast and effective way to position your brand in front of high-converting customers, you are in the right place. We will help you increase search engine visibility and get immediate results with our custom PPC services.
Key PPC Management Services We Offer
Search Ads
Search Ads are the most common form of PPC advertising. They are used for medium and short-term campaigns and this type of ad is displayed to prospects who are already looking for products or services like yours. We recommend this type of advertising to all companies that want to acquire high-quality leads from new potential customers.
Display Ads
Display advertising is a highly effective marketing strategy that is recommended for all companies with lengthy sales cycles. In addition to this type of advertising being known for its effectiveness in reaching an enormous percent of online users (up to 90 percent), display advertising maximizes photos and text to capture potential customers' attention, thus improving the chances for conversions. Display advertising is an ideal solution for branding campaigns, and increasing brand awareness in the mind of your potential customers.
Remarketing Ads
This type of campaign is one of the most effective solutions when it comes to PPC strategies. With remarketing campaigns, we target specific visitor segments based on which we get the most effective results while at the same time increasing the chances of conversions. We will identify your top-performing ads and create custom remarketing PPC campaigns with which we will target only the most relevant customers for your company.
Video Ads
Advertising with video ads is a very effective solution when it comes to pay-per-click strategies. The video form attracts more attention than any other PPC form, provided meaningful videos are created with a clearly defined strategy. Video ads are tied to platforms such as Google, Facebook, Instagram, LinkedIn, YouTube, etc. Each of these platforms has its advantages in PPC ads. Still, it is essential to mention that combining video ads on multiple platforms with carefully created funnels increases conversions. The video form of advertising is also the perfect way to retarget customers who have already interacted with your brand.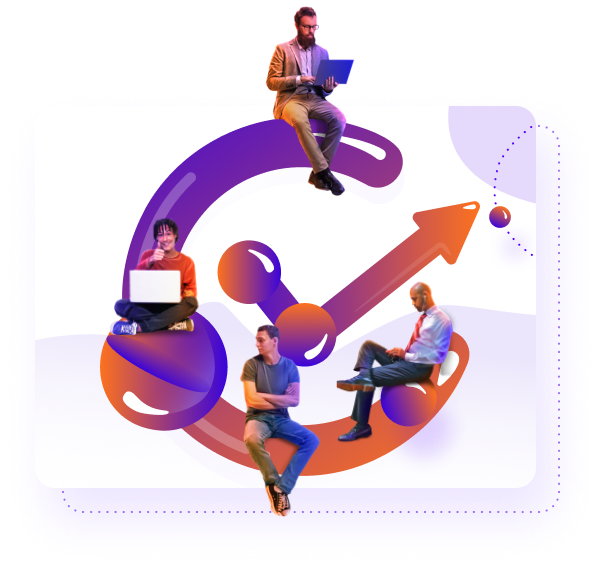 We'll make your brand stand out on all the major networks
Our Google PPC Management Services allow you to run different types of ads tailored to your business on the Google network. We offer advertising with Google Search, Google Display, Google Leads, and many other ads that aim to target and display your product or service on the Google platform. In this way, we cover everything from displaying video ads to carefully targeted search ads that will lead to valuable customers who are already looking for a service or product like yours.
Read more
When it comes to increasing brand awareness with authentic video messages, YouTube is one of the most important strategic PPC solutions. Some of our strategic solutions include the following types of ads: search, display, bumper, skippable & non-skippable ads.

Each of the mentioned types of ads brings unique PPC solutions that we adapt to the needs and services of our clients. For example, by using YouTube Search ads, your message goes above the search results on the YouTube platform. That is, every time the end-user of the YouTube platform enters a search term within the YouTube search engine, your ad appears above all search results. On the other hand, using visual ad types such as Bumper, Skippable, or Non-Skippable ads, we communicate your video message most efficiently by placing it within the trending YouTube channels or videos. YouTube PPC management services are also highly suitable for remarketing campaigns, i.e., for re-showing ads to your users.
Read more
Harness the full potential of today's most influential social network with Guaranteed Marketing. Our Facebook PPC experts will do a detailed analysis of your business, based on which we will create customized and carefully planned strategies to ensure increased revenue. After the initial consultation, we will determine which type of Facebook ad is best for your business and thus opt for one of the following campaigns: brand awareness, conversions, or traffic.

Each of these ad strategies requires careful analysis based on which we will define a clear funnel to improve your business. After analyzing your business and your vision, or marketing plan, we will recommend a customized ad type for your current campaign or goals.
Read more
Instagram is the ideal way to connect with your target audience. We will present your product or service on a social network of over a billion active users with high-quality visuals, custom illustrations, videos, and thus encourage engagement. We will create dedicated Instagram pay-per-click strategies that will identify your audiences and manage a competitive bidding strategy. Some of the most valuable Instagram ad types that we use are: reach, brand, and video.

Each ad type is used for goals tailored to specific campaigns, so you will have clearly defined PPC strategies at all times for maximum profit. In addition, our design team is at your disposal to create high-converting visuals that will bring valuable traffic to your website.
Read more
Linkedin PPC campaigns give you the ability to target professional audiences with outstanding precision. We will use advanced targeting methods and various tools at our disposal to create and run impactful LinkedIn ad campaigns. The LinkedIn social network has many advertising options available, but our experts will focus exclusively on creating campaigns and ads tailored to your business and offer. Some of the LinkedIn campaigns we use are: Awareness, Consideration, Conversions with all their subgroups, while we use Sponsored InMail to send personalized emails.

No other platform is as tailored to B2B business as LinkedIn and our clients know this well. When defining a strategy that will improve your business, we focus primarily on determining which business demographics are most important for your business, creating compelling content and visuals.
Read more
Other Networks
Advertising on a unique platform like Bing, Quora, and Reddit has its distinct advantages. Not only are these platforms visited by millions of people a month, but with carefully created ads, you get the opportunity to appear during the awareness and traffic generation stages. We will craft copy perfectly for each of the mentioned platforms, target the most impactful audiences and capture their attention while gaining engagement and turn them into buying customers.
Read more
Our PPC services include
Tracking Numbers and Analyzing Data
Dedicated PPC Audit
For a PPC campaign to be successful Guaranteed Marketing experts will perform a detailed audit based on which we will identify possible campaign issues, and adjust our strategy to make your campaign even more effective.
Transparent Reporting
We believe that the goal of mutual trust is transparency. For this very reason, our PPC experts will provide you with the complete results of your pay-per-click advertising campaigns so you can get a deeper understanding of our strategies and overall campaign progress.
We Hire Only Senior Talents
Our vision is clear. We want to become industry leaders, and we can only achieve this by hiring industry experts. For this reason, only senior PPC talents with a proven track record work for Guaranteed Marketing.
Customer-Focused PPC Strategies
Each PPC campaign is unique and requires full commitment and adaptation to the plans and wishes of our clients. In order to determine the best strategy tailored to your business, we need to do a detailed analysis of your business and the goals you want to achieve. We will do a thorough audit based on which we will define the initial steps and do testing to select the PPC strategy that will bring you the most benefits.
SEO vs. PPC: Which Strategy is best for your brand?
A key factor in defining a clear marketing strategy is understanding your target demographics and analyzing their online activities in detail to determine if a PPC strategy, search engine optimization, or a combination of both is the best choice for your brand.
Search Engine Optimization
SEO is an effective way to improve organic traffic, increase your brand awareness and increase revenue. Although search engine optimization is a top-notch marketing strategy, the downside is often the time it takes to see results. Depending on many factors that define a successful ranking for a particular keyword or term, it takes several months to a year to rank in the top positions on search results. Many marketers who rely on SEO find themselves waiting too long for visible results, and it is for this reason that marketing campaigns and results suffer. If you need an online marketing approach with which you will have complete control and flexibility over your advertising campaigns that will bring you instant results, then pay-per-click marketing is the perfect strategy for your brand.
Pay-Per-Click
PPC marketing strategy helps businesses take control of their ad spend and bring their products or services closer to the right people at the right time and place. As the most cost-effective marketing strategy, PPC will speed up the customer's buying journey and increase the conversion rate. Unlike SEO, which takes time to get results, properly optimized PPC campaigns will bring you instant visible results. However, pay-per-click advertising needs to be done by professionals so you will insure best results for the lowest cost of click.
Data-Led Decisions
PPC is a branch of digital marketing that can bring you instant results, but there are rules that must be followed. PPC is not about guessing but making data-led decisions. Guaranteed Marketing PPC experts rely solely on user testing and intelligent data analysis to make important decisions about your advertising campaign's direction and ensure the best return on your investment.
Dedicated PPC Strategies
When it comes to PPC campaigns, there is no one-size-fits-all-solution. Every business carries its unique challenges that define the best strategy to ensure constant revenue increase at the most affordable click price. Many factors are taken into account, from the industry in which you operate, market saturation when it comes to the products and services you offer, the presence of competitors competing for the best ad positions on search engines.
PPC Advertising as a Competitive Advantage
The development of digital marketing has revolutionized business around the world. From startups to large franchises and eCommerce businesses, everyone is online trying to improve their business and gain a competitive advantage. Although the choice of marketing channels is various today, most companies cannot cope with the complexity that all platforms offer. As a result, businesses remain invisible to their potential consumers and customers. The challenges that businesses face are numerous: increased competition, high advertising costs, changing customer demands, etc.

To improve your business, various investments are needed, from development, social media marketing and search engine optimization (SEO). All of these investments take time to see results. On the other hand, PPC marketing allows you to see results almost instantly, and as a fast return on investment (ROI), pay-per-click advertising represents the perfect choice.